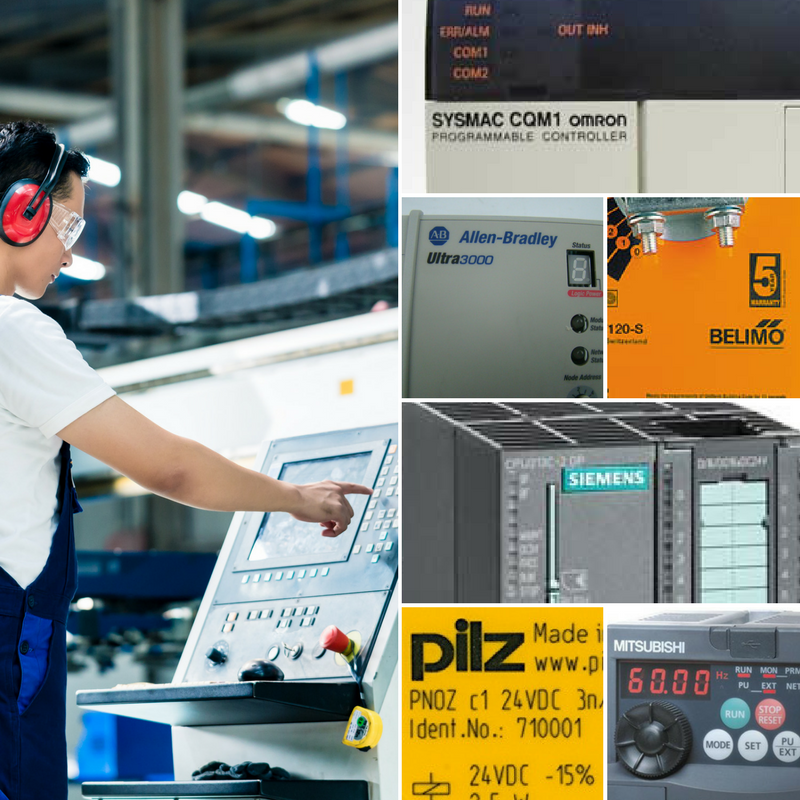 Extend the life of your machines. Buy new and refurbished electronic and electrical parts from JMartans Automation. 
We all know how costly a breakdown can be for a production plant. Unexpected failures of the machines are maintenance manager's worst nightmares. Addressing the issue often requires a complete revamp of the system. This means more time and more money to invest.
Here at JMartans we strongly believe that our customers must have the possibility to use their existing systems for as long as possible. We don't want to see our customers forced to update or to invest in complete new systems.
By following this philosophy, we don't only provide service on all the updated and new systems, but also on old and obsolete parts that the OEMs don't support anymore.
This solution allows our customers to keep their existing systems by simply replacing the faulty part without any upgrade.
We can deliver a vast range of spare parts from a variety of manufactures:
PLC
Inverters & Drives
HMI & Operator panles
Industrial PC & Printers
Servo Motors & Encoder
I/O modules
Sensors & Safety
Switches.
FEATURES
We offer a genuine alternative to expensive retrofitting by extending the life of your current system with obsolete and refurbished spares.
Our global network of suppliers give us numerous possibilities to supply items from brands such as Allen Bradley, Siemens, Texas Instruments, Omron, Mitsubishi, and many more.
You can see the full list here.
BUY WITH CONFIDENCE
All our spare parts are fully tested and come with 12 month warranty, giving you reliability and full support.
JMartans stands for quality. Maintaining and improving the quality of our services is a continuous process. We are ISO9001 certified.
Looking for a spare part? Contact us today.