Siemens is known for being one of the world's largest producers of energy-efficient, resource-saving technologies and a leading supplier of systems for power generation, transmission and distribution. Automation, software and data analytics play a central role in Siemens' technology.
JMartans can supply a full range of Siemens products in Malta, including obsolete and hard to find Siemens spare parts. This includes operator panels, switches and control cabinets. At JMartans, our engineers are also trained to programme both PLCs and HMIs, depending on your business needs.
Power supply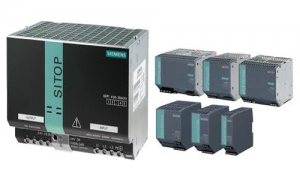 No matter the industry, having an efficient power supply is a basic requirement for any plant. Siemens created SITOP to offer high reliability even when faced with critical network conditions.
Siemens' full range of switch-mode power supply (SMPS) units offer businesses:
A controlled 24 V DC power supply and other input voltages. Siemens' unique spectrum of DC UPS and add-on modules extends our power supply range to protect the 24 V supply against mains problems and problems on the DC side.
SITOP offers high efficiency, with a rating of up to 95%. For example, SITOP can make choosing the tools and ordering quick and easy, with comprehensive support for your design processes.
Companies can fully integrate SITOP in totally integrated automation (TIA) and the TIA Portal via PROFINET and have quick access to diagnostics.
To find out more about our offering of Siemens products, click here.
PLC control systems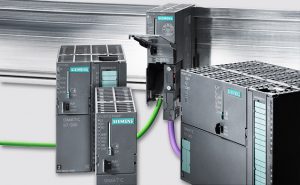 As industrial PCs are becoming increasingly important in the automation sector, more companies are making the decision to turn their industrial PCs into a PC-based controller. JMartans can provide a range of PLC control systems from Siemens, which can easily be integrated into a control cabinet.
Siemens' PLCs support a range of features, including:
High-speed instruction processing. This increases instruction execution times from 4 ns, opening up completely new application options in the low-end and mid performance range.
Floating-point arithmetic, so that even complex arithmetic functions can be used effectively.
With a HMI already integrated into the equipment to provide operator control and monitoring, removing the need for costly programming of these functions.
To find out more about Siemens' PLC control systems, click here.
Are you an industrial business or facility manager looking to integrate the latest automation technology? Click here to get in touch and see JMartans' full range of  Siemens automation technology.