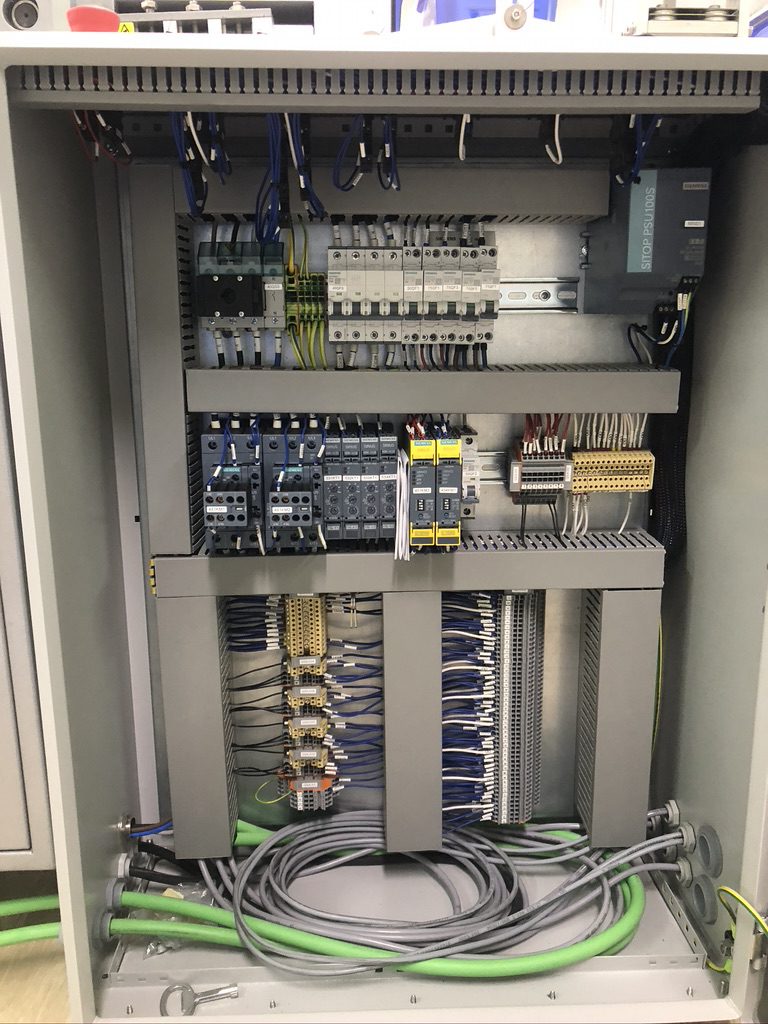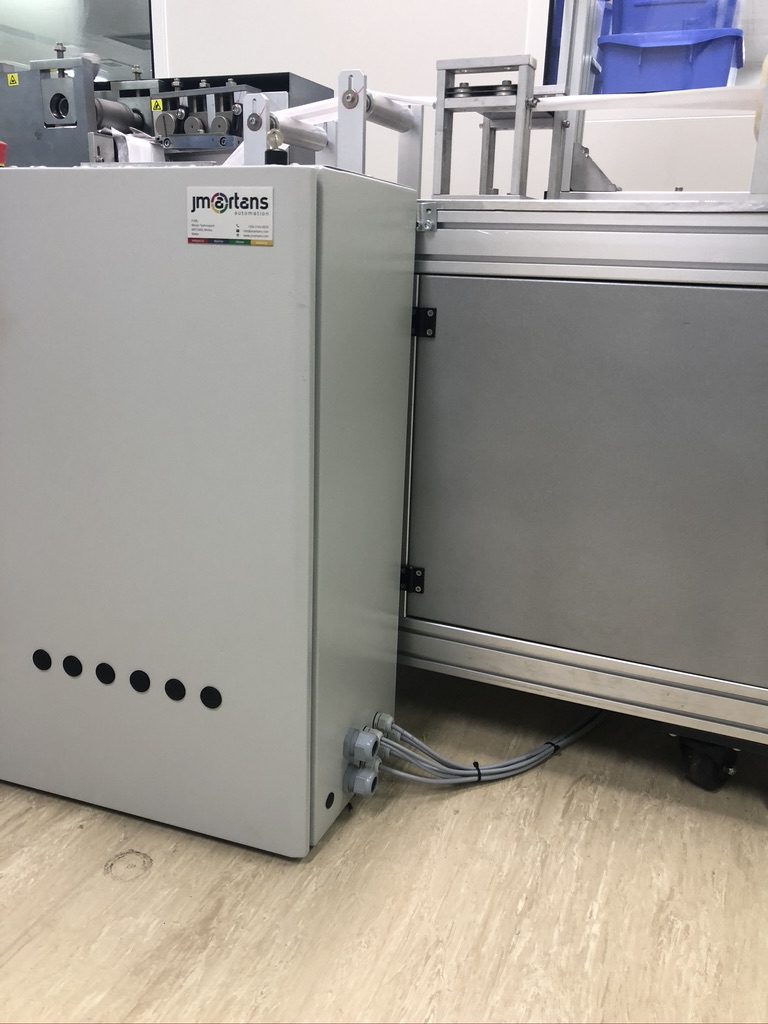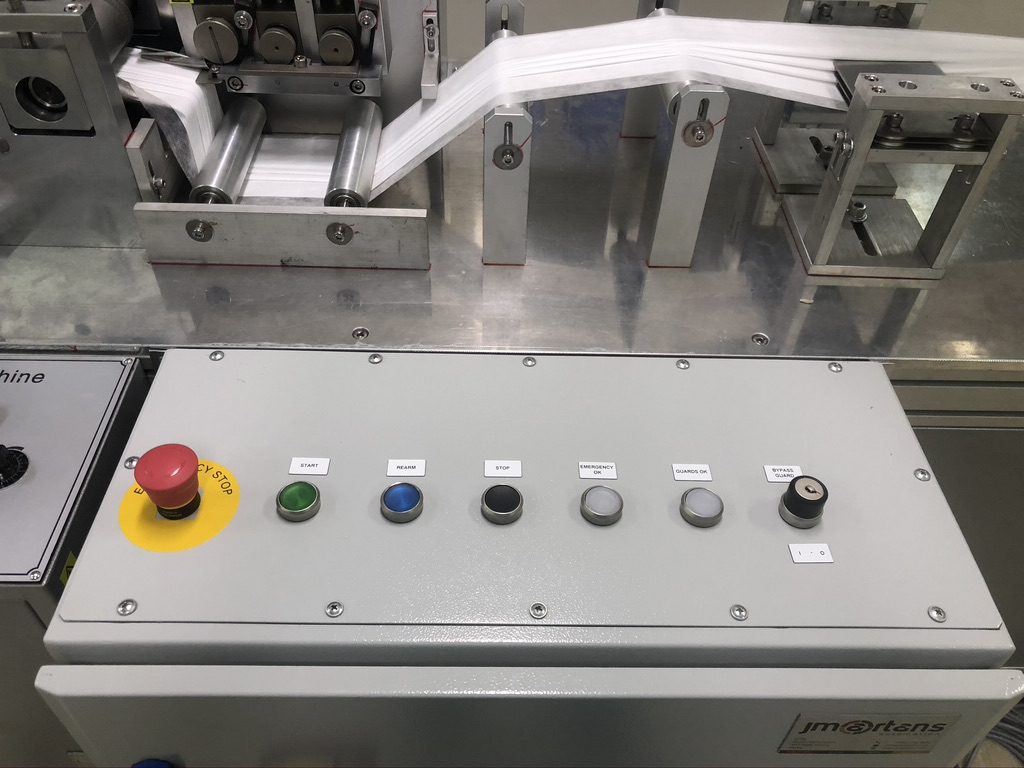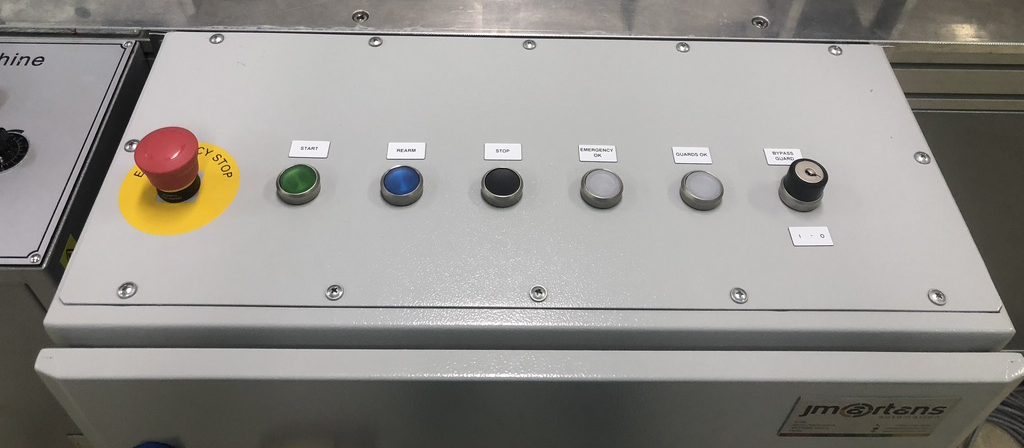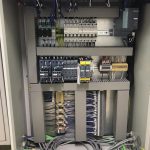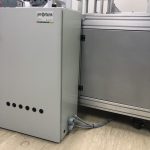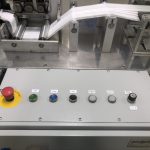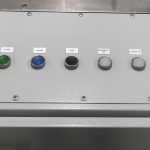 Application:
Safety cabinet for facemask making machine
Customer:
Health care company
Type of business:
Medical devices
Service:
Construction, commissioning and ongoing support
End user training and documentation:
Provided
Aims:
Improvement of machine safety Setting up of the machine
Our approach:
Initial discussion with the customer to understand the requirements. During this process both the machine manufacturer and the safety engineer were involved. Development and proposal of project scope. Training and instructing of the operators with on-site practice.
The scope:
Our scope was to assist the customer in the integration of safety devices in order to meet EU standards and to provide technical service, such as alignment of the machine, assembly and setting to reduce as much as possible the rejection rates.
The
integration of safety
devices was the main scope of this project. To enhance safety, we interfaced our
control panel
with each machine's control panel. For this specific project, the customer required electrical interfacing, rather than using the intervention of a PLC, by using multifunction timers.
Safety of the operator was achieved by means of emergency buttons and safety hatches. The benefit of installing safety hatches and guards is to minimize as much as possible the risk of the operator being injured and to avoid accidents to occur.
The RFID technology guarantees minimal possibility to bypass safety. In fact, industrial Identification with RFID systems is one of the key technologies for the Digital Enterprise and safety. In the area of RF identification systems, Siemens offers a comprehensive portfolio that provides the perfect solution – in every sector and for every area of application.
For this reason, we decided to install Siemens SIRIUS series, contact-free safety switches RFID combined with standard actuators, also from Siemens. JMartans Automation is an expert in safety automation and partner with the leaders in this industry, including Siemens and Pilz.
Since the customer is operating in the medical industry, we provided aluminum profiles of various sizes and geometries with flat outside surfaces that are easily sanitized, instead of the slotted ones, to meet high hygiene requirements.
 The profiles that were used come with all accessories such as a
luminum hinges, handles
and
brass latches
.
Plastic hinges, handles and magnetic latches are also available within our product portfolio. Get in touch with us to know more.
Service Unit consists of on/off valve, filter and pressure regulator to separate any condensation and dust particles suspended in air, soft starter valve, branching unit, pressure switch used for safety purposes, two electrically controlled valves connected with the safety circuit to enhance pneumatic safety so that in case of emergency it switches off the air supply of all machines.
For redundancy purposes, two valves were installed.
We supply service units, valves, pneumatic cylinders, including related accessories, and a full range of products for the automation industry.
This project was entrusted to JMartans during the pandemic that has affected business and lives all over the world. It was imperative to deliver this system in the shortest possible time in order to start production. Even at a time of crises such as this, we managed to overcome many hurdles and delivered a product to our customer's complete satisfaction.