From preparation and configuration to design, construction and servicing, JMartans Automation can create a full control panel solution as part of a turn-key project, or as an individual service based on customer requirements. Our control cabinets are built to meet your specifications and can be designed to operate industrial, building, marine and home automation controls.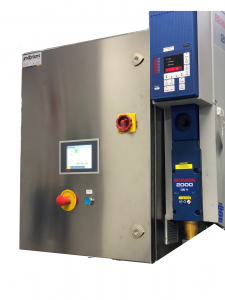 To ensure quality control, all panels must pass thorough factory acceptance testing (FAT) before shipment, as well as site acceptance testing (SAT) upon installation on-site.
Control cabinets can contain many diverse components, depending on the application. Our engineers also have extensive experience both in Malta and abroad in providing input on design and building of control cabinets to suit your business needs.
We manufacture different types of Control Cabinets for different applications: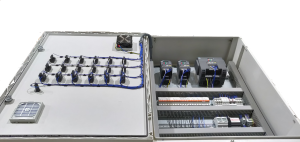 Heating, Refrigeration & Ventilation Control Panels
---
Motor Control Centre (MCC)
---
Programmable Logic Controller (PLC) Control 
---
If you are an industrial business or facility manager looking to integrate a flexible control system, click here to get in touch with us and to find out how JMartans can support your business.