JMartans specializes in Industrial Repairs for businesses across multiple sectors. The repairs service is available 24/7, providing peace of mind that trained technicians are on-hand to assist with faults and issues.
We understand how important it is to minimize machine downtime and that's why we strive to keep your machines operating around the clock. Our experienced electrical team routinely (and successfully) repair and maintain a variety of new and old equipment.
The area of faults we deal in are electrical and wiring issues, and mechanical issues, arguably the most troublesome issues an industrial business can face. All automation control systems rely on a stable electrical supply to remain functional and effective, so even a small problem can escalate into a critical situation.
Electrical components, SCADA systems and Control Systems are just some of the areas we cater for the repair of and we also work across assembly line and machine vision systems.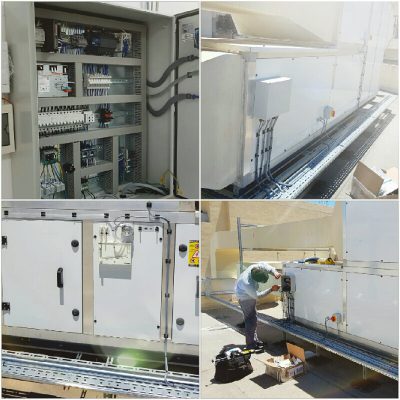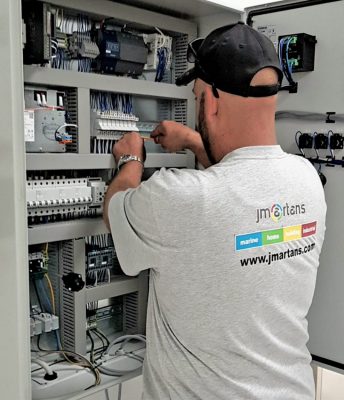 Troubleshooting and fault finding
Preventative maintenance
Emergency repairs
De-bugging and process tracking
HVAC power issues
Overload and faults in components
JMartans Automation has worked on numerous different kinds of industrial equipment used over the last 20 years. Specialising in control systems, motion control, software support, PLC's and HMI programming, JMartans Automation invests skill and energy into providing high quality cost effective repairs on machines.
With over 20 years of experience in automation repairs, we are also experts is supplying spare parts, new and obsolete.
If parts are no longer available for your machine repair, JMartans Automation can work with your company to integrate a suitable upgrade or replacement into your existing system.
If your machine has broken down and you need help fixing or repairing it contact us on +356 2142 0655 and our team will support you to fix, fit, upgrade and repair your machinery towards your end requirements.
Fixing problems before they become problems
For manufacturers across the globe, preventive maintenance has long been a tool used to prolong the life of the equipment and extend their return on investment (ROI).
What is Preventive Maintenance?
Preventive maintenance is a formalized program used within manufacturing to optimize and extend the life cycle of production equipment. By scheduling maintenance on equipment systematically, manufacturers seek to identify and fix problems before they become failures.
Preventive maintenance can be calendar-based, where parts are replaced before breaking or wearing. It can also be usage-based, designed to take run time into account in environments such as 24/7 continuous operation factories. Or, it can be condition-based, where the visual or measured condition of parts and equipment is used for manufacturing environments that run with different degrees of wear and tear depending on what product is running.
Benefits and Advantages
The benefits of a preventive maintenance program are numeros. 
Firstly, you reduce downtime: parts that prone to failure often result in more extended downtime as they may become fused or embedded in other parts of the machine. To this, you need to consider the extra time required to clean out the debris and loosen parts from the machine mechanism. Also, the part to replace might not be immediately available at the time of need and you will have to wait for (long) delivery times.
By enrolling in a JMartans preventive maintenance program you also increase the equipment lifespan, which also translate into a cost-saving operation.
You also have Safety Improvement. Often, parts are allowed to wear until failure can disintegrate and cause damage to other parts in a domino effect. By replacing parts before this point, equipment is safer for operators and technicians. Furthermore, JMartans is a proud partner of Pilz, which are committed to safety. 
Our Machinery Safety Expert can offer you comprehensive safety services customised to your company's needs throughout the entire machine lifecycle.
What's the next step?
Get in touch with us today to find out more about our services and how we can help your business thrive.