In July 2018, the Malta Digital Innovation Authority was formally established. First announced in April 2018 as a body to govern and regulate innovative digital technologies, the Malta Digital Innovation Authority has contributed to Malta becoming a global leader in distributed ledger technology (DLT). However, there are other tech innovations happening in Malta, as Jonathan Grech, director of Malta-based automation system integrator JMartans Automation, explains.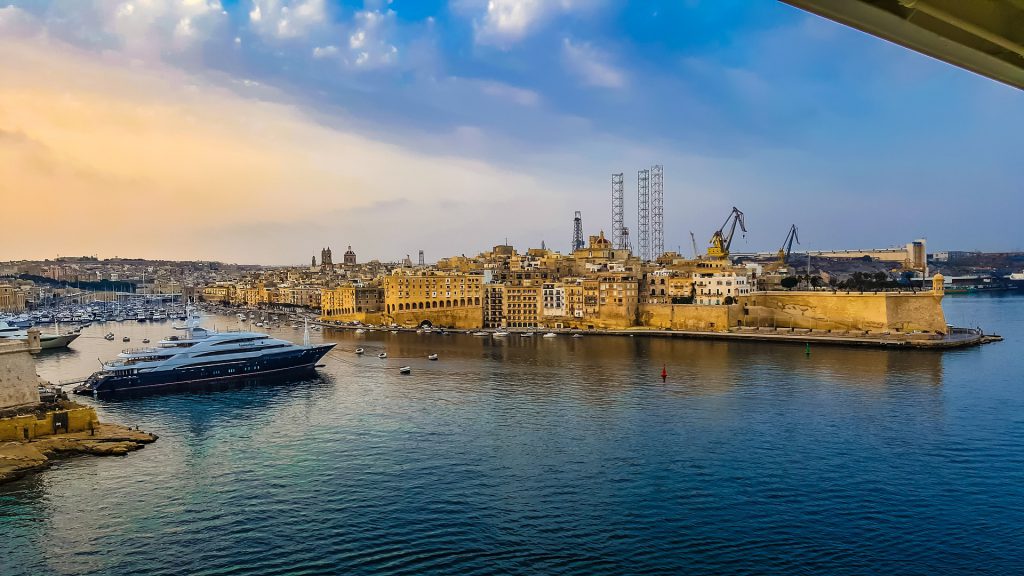 Since the mysterious Satoshi Nakamoto first launched the Bitcoin cryptocurrency in 2009. The world has become increasingly interested in the applications and potential of the blockchain technology underpinning the cryptocurrency.
Blockchain, a specific type of DLT, promises an efficient way of verifying transactions in a permanent record that can't be unknowingly altered. This immediately caught the attention of governments and businesses around the world for use in everything from financial record keeping to energy management.
The Maltese Government set up the Malta Digital Innovation Authority to provide a regulatory framework for this burgeoning technology, which has led to the country being considered as the world's blockchain island. As Silvio Schembri, Malta's junior minister for financial services, stated in an interview with Forbes. "While other countries are typically looking at crypto and blockchain for short-term gains, we understand what blockchain technology can offer in the long run."
While inviting DLT companies to Malta is a good long-term innovation strategy, it is still years away from benefiting the economy. As market analyst firm Gartner highlights in its 2018 Hype Cycle report, DLTs like blockchain are still five to ten years from becoming mature technologies. However, while the Malta Digital Innovation Authority is preparing for the future of technology, Maltese businesses are already investing in other innovative technologies.
Automation Technologies
Automation technologies have developed greatly in the past decade. Modern industrial automation systems, for example, rely on digital functionality to collect key performance data, report it to plant managers and allow for enhanced maintenance schedules. Plant managers can use this for asset optimisation that provides a greater return on investment (ROI).
Building automation, on the other hand, allows facilities managers to balance occupant comfort with controlled energy costs. Managers can now use everything from sensor-driven blinds that respond to the movement of the sun, to building energy management systems that allow technicians to remotely manage device activity.
Businesses in Malta are readily investing in these mature technologies because they provide a demonstrable benefit to operations and output. As an integrator of automation systems in Malta, JMartans Automation has experienced first-hand the rising adoption of automation on the island. In fact, this growing interest has led to the company having to expand and open new premises recently.
Conclusion
The growing push for digitalisation in Malta has changed domestic behaviours too. Home automation is on the rise, with many people looking into smart thermostat technologies that can learn the owner's activity and temperature preferences to develop an energy efficient schedule that fits their lifestyle.
Likewise, Malta's move to digital is beginning to change buying behaviours, leading many businesses to move online. JMartans Automation is opening an online automation e-store for this reason. Allowing customers both in Malta and further afield to source components and systems from Malta.
While the formation of the MDIA sets the tone for things to come in Malta. Its priorities don't accurately reflect Malta's current technology scene. Unless the Malta Digital Innovation Authority also serves as an automation advisory body, the best thing for businesses in Malta looking to capitalise on modern, practical technologies is to consult with an automation expert like JMartans.