So, you're thinking about home automation techn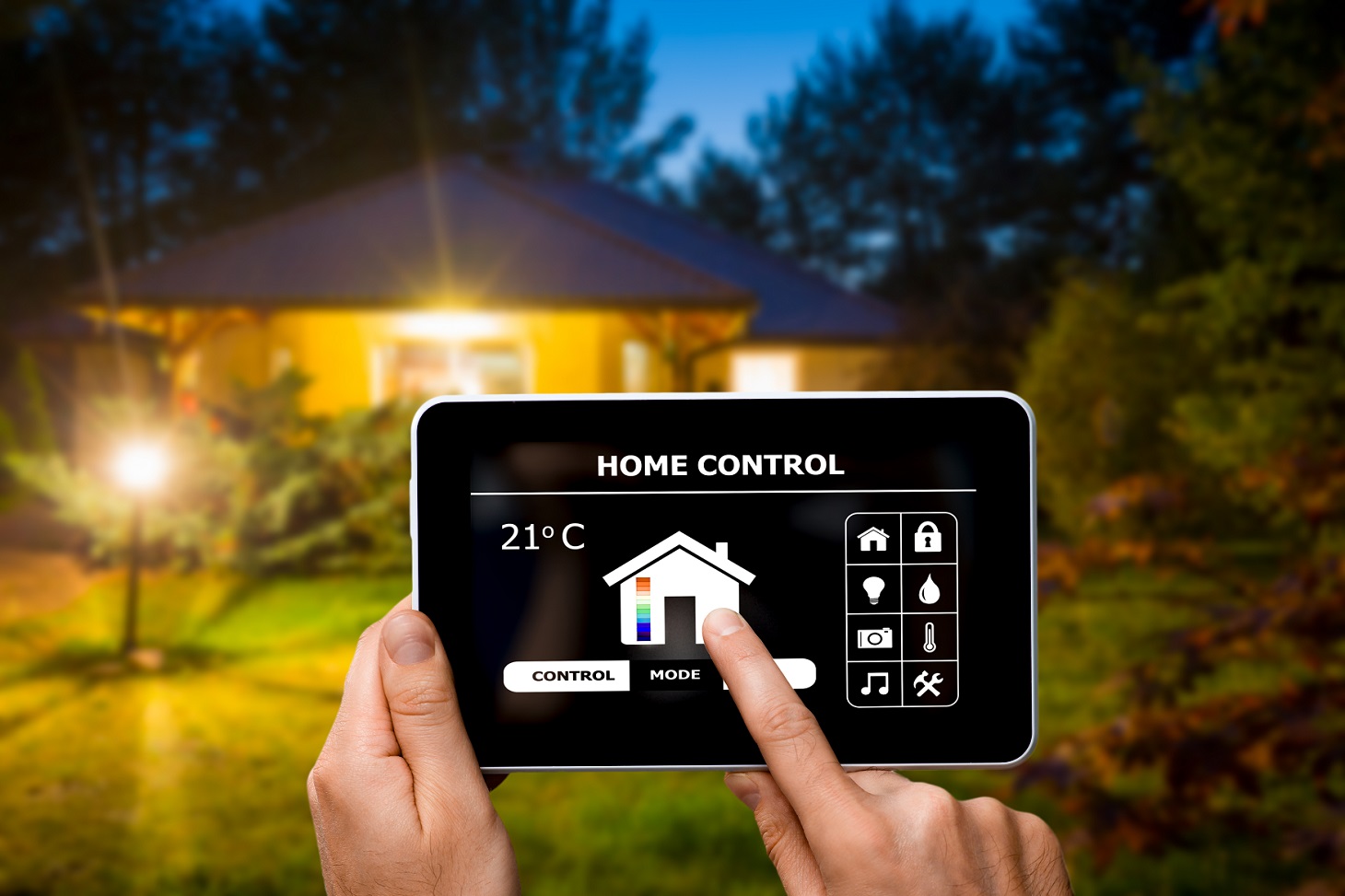 ology?
Well, it's a pretty daunting subject when you're just getting started.
We're sure you have a few questions, so we've tried to answer the common ones below.
If we've missed anything, or you need a bit more help, give us a shout on Facebook, LinkedIn, or use the more 'old fashioned' contact methods here!
OK, let's get started!
First things first…
What is home automation technology?
Home automation technology is the electronic control of household activities (including light control, air conditioning control, security, audio & video etc). More advanced automation like home energy management systems can connect home features to a network in order to control, program and monitor their use. This device network is referred to as the Internet of Things (aka IoT).
Although it sounds as an fancy luxury reserved only for the wealthy or techies, technology today is more accessible and user friendly for everyone. Plus, here at JMartans we ensure that our solutions fits around your lifestyle and needs. And don't forget that with a smart home, you are not just buying cool devices that do cool stuff but you're also ensuring some practical benefits, too.
What are the benefit of a Smart Home?
Energy Efficiency– With a smart home you tap directly into your energy bills. Home automation allows energy-consuming tech to run at actual your usage level (or according to pre-set schedule).  In this way, thanks to presence detection sensors the lights aren't left on all day when no one's home. Or the garden sprinklers won't' turn on during rainy days.
Money Savings– A smart home's cost savings go hand-in-hand with its energy efficiency. By automating some of the biggest energy-drainers in your home, you can save hundreds of euros a year.
Home Safety– From a home safety point of view, it provides some major security advantages, like activating

house security systems

remotely, viewing security camera footage through your device and receiving text alerts any time the system is tripped.
Read more about Home Automation here.
Which home automation technology should I choose?
Excellent question! However, there are so many choices and possibilities as that there are several answers . Let us rephrase the question for you:
What do YOU want to achieve with a Smart Home?
Start by analyzing your needs. What's your end goal? Is it personalization? Comfort? Security?
And don't forget to determine a budget.
Home features that have the power to be automated today are fairly endless, so homeowners have lots of options.
If you just want to do some simple device control, such as remote control of an appliance or light – or turning devices on when motion is detected, then you should have a look at our wireless Solution.
If you're looking for more advanced control and monitoring, we'd recommend looking at our wired solution.
Both solutions are equally valid and offer very good range of modules which can achieve most home automation tasks including lighting control, blind/curtain control, appliance control, RGB mood lighting, temperature sensing, motion and movement sensing, flood, fire and door/window open sensors! The choice of one over the other depend on your requirements and budget.
Can I control my Home from Smartphone or Tablet?
Absolutely yes! This is the actual beauty of the system. Once everything is installed, you'll have to download a dedicated app that allows you full access to the entire system. The App control everything from heating, ventilation and air conditioning, lighting control, shielding control and other appliances.
By this App you have the whole apartment constantly under your thumb – right on the screen of your smartphone, tablet or panel. The app can be downloaded from the App Store and Google play and it come FREE with the system. The main advantage is that all the technologies are controlled directly from this application, whether you are connected to a home network (LAN) or using a mobile data on the move.
Can I get a standard package?
Of course you can!!! Although many people like the system to be designed specifically around themselves, many other prefer to rely on standard solutions that fit the majority of the needs. For this reason we have thought of putting together "the ultimate smart kit". The solution is thought for a 2 bedroom apartment and offer all the basic functions to have a smart home that rocks. Read more here.
If you still aren't sure about the best solution for you, contact us to book a free consultation meeting with us. be